2023 MHK Summer Intern Program
Experience all that Manhattan has to offer.
DO YOU HAVE AN INTERNSHIP IN
MANHATTAN THIS SUMMER?
Experience all that Manhattan has to offer through the 2023 MHK Summer Intern Program in partnership with K-State Athletics and Hype, the Manhattan Area Young Professionals Program. The MHK Summer Intern Program unites and engages Manhattan area summer interns through a series of complimentary networking opportunities to connect peers, inspire growth and showcase the amazing things to do and see in the Manhattan community.
The 2023 MHK Summer Intern program features three *Signature Intern Events, monthly Hype events and an opportunity to explore the city with new friends using our MHK Summer Intern Passport. Fill out the form below to receive more information and get involved.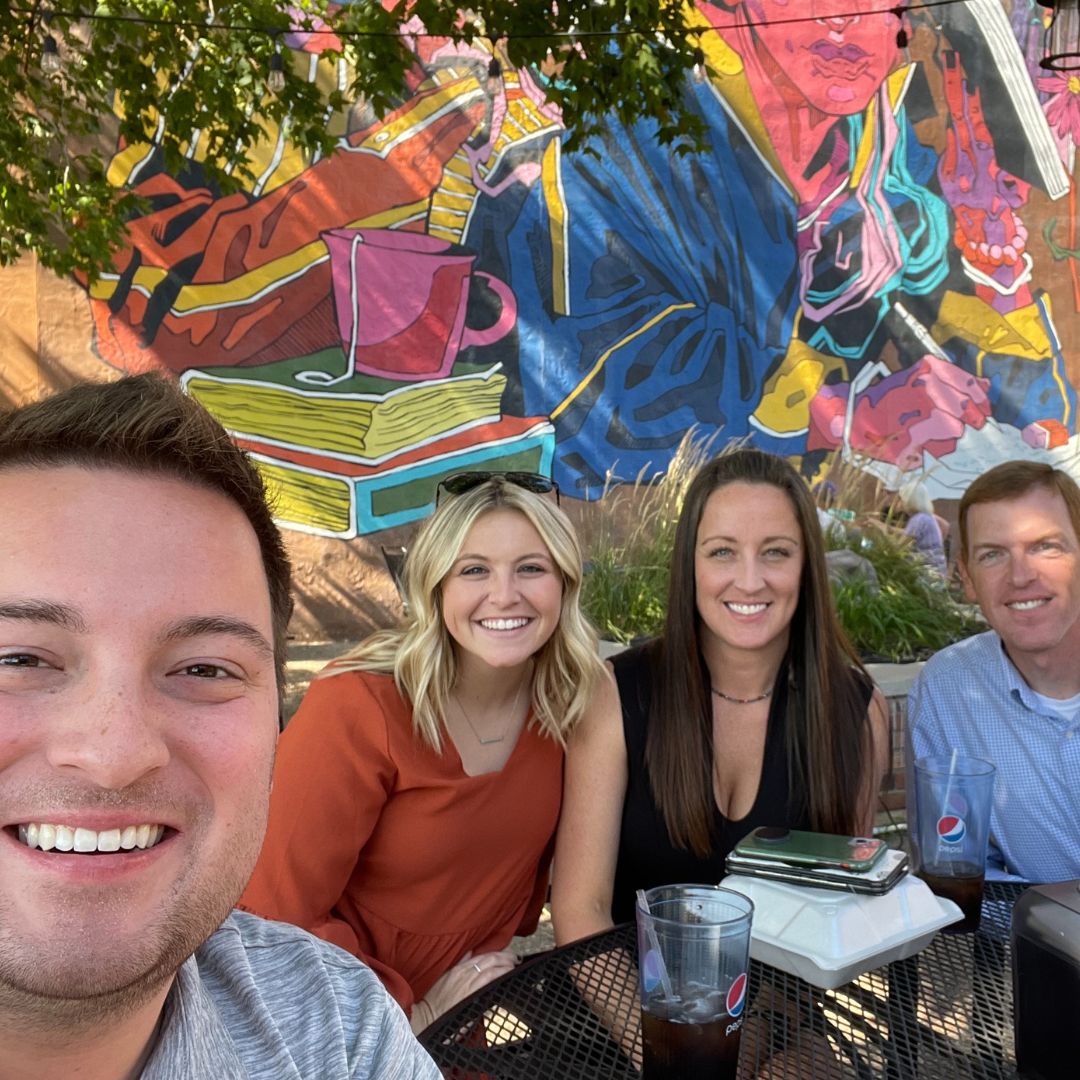 Save these Dates this Summer!
*Summer Intern Kickoff Social
Thursday, June 8 | 5 p.m. – 7 p.m. | Flint Hills Discovery Center
We are excited you are interning in Manhattan this summer! We're here to ensure you have a great summer in MHK. Join us for a warm welcome from elected officials and community leaders, to learn more about the program, and to meet other MHK Interns. Register here.
*Mentorship Matters
June 16 | 8 a.m. | Midwest Dream Car Collection
Learning from a mentor is an excellent way to advance yourself both personally and professionally. Learn why these relationships are so important at this special intern event. Register here.
Hype Lattes with Leadership featuring Karen Hibbard, Past Visit Manhattan Director
June 20 | 8 a.m. | Brothers Coffee
Lattes with Leadership is a unique opportunity to learn from local leaders in the Manhattan Community over a delicious cup of coffee and breakfast pastries. In June, we hear from the past Vice-President of the Manhattan Chamber and Visit Manhattan Director, Karen Hibbard. Register here.
Hype YP Meet-Up with Wamego Young Professionals
June 29 | 5:30 p.m. | Wamego Country Club
The more young professionals, the merrier. Join us on June 29 as we collaborate with Wamego Young Professionals for our third annual #YPMeetUp. YP Meet-Up is one of the biggest young professionals' gatherings in the area, that brings young professionals from Wamego and Manhattan for an evening of fun. Register here.
Hype Group Lunch
July 11 | Noon | Various Chamber Member Restaurants
We have plenty of good eats in Manhattan. We have even more young professionals that want to connect with you. So, we've joined the two. RSVP for Hype Group Lunch to enjoy lunch with YPs at a Manhattan Chamber member restaurant. Email Amber to sign up.
Hype Lattes with Leadership featuring Jamie Bosse, Aspyre Wealth Partners
July 18 | 8 a.m. | Brothers Coffee
Free coffee and valuable leadership tips at Lattes with Leadership. July Lattes with Leadership features Jamie Bosse, Financial Planner, Author and Mother of four. She helps her clients maneuver through life's transitions and overcome and anticipate any potential roadblocks along the way. Jamie finds it extremely rewarding to see people organize their financial lives, maximize their human capital and get closer to their life goals. Register here.
Hype Hooray Thursday
July 27 | 5:30 p.m. | A & H Farm
The last Thursday of each month, we get together for Hooray Thursday. It's the start of the weekend, Hooray! Socialize with young professionals and make new friends at this fun event. Register here.
*Intern Appreciation Luncheon
July 28 | 11:30 a.m. | Shamrock Zone at Bill Snyder Family Stadium
We have enjoyed getting to know you this summer! Let's get together at "The Bill" for lunch to celebrate a summer well spent with special remarks from a K-State football player. Register here.
Contact Amber
---
Please contact Amber Wilhelm, Talent Strategies Coordinator at the Manhattan Chamber with any questions at [email protected] or 785.776.8829.