Resources for Entrepreneurs
Business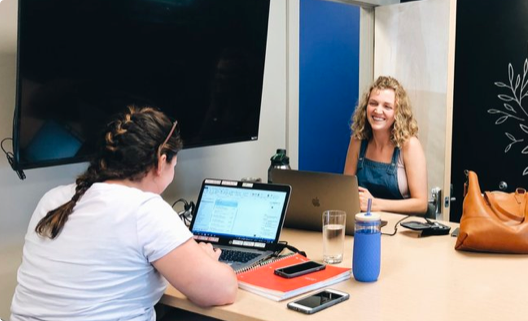 Entrepreneurs are a major component of Manhattan's economic ecosystem. They have created businesses in a variety of industries — everything from restaurants and bars, retail stores, tech companies, and professional services firms, which is why Manhattan has an increased focus on providing resources to entrepreneurs.
Spark Manhattan
Spark Center for Entrepreneurship is a nonprofit organization with a vision to connect, resource, and successfully launch entrepreneurs and ignite a dynamic culture of entrepreneurship in the Greater Manhattan region.
Small Business Development Center
The network of America's Small Business Development Centers is dedicated to growing Kansas entrepreneurs. Washburn University KSBDC provides no-cost business advising services with free and low-cost training seminars to help northeast Kansas entrepreneurs start, develop and grow their businesses.
Back