Professional Organizations
Business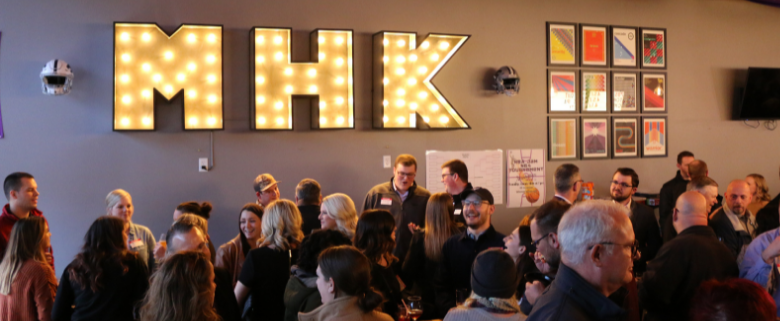 Many of Manhattan's professional organizations and programs are led by the Manhattan Area Chamber of Commerce. However, Kansas State University and other business organizations also provide a wide array of opportunities for continued education, conferences, and other professional development events.
Leadership Manhattan
Each year, the Manhattan Area Chamber of Commerce receives nominations for the next Leadership Manhattan class. Participants are selected based on a set of criteria and receive leadership training for several weeks. The goals of Leadership Manhattan are to:
Identify potential business and community leaders, motivate them to become part of Leadership Manhattan
Provide these leaders with an awareness of the issues and opportunities facing the community
Expand and sharpen leadership skills and techniques
Facilitate ongoing communication and engagement among emerging and established leaders within the community
Encourage these trained and informed leaders to increase their involvement in local community affairs by matching skills and interests to existing goals
Aggieville Business Association
A professional business association for businesses and members of the Aggieville District. The ABA assists in advocating for Aggieville members, planning and hosting events within the district, and overseeing the Aggieville redevelopment.
Downtown Manhattan, Inc.
Downtown Manhattan, Inc. was put in place to develop and protect Manhattan's Downtown and serve the businesses and patrons of this district.
Westloop Westside Business Association
A business professional nonprofit organization advocating for the growth and success of those conducting business on Manhattan's west side.
Back