Outdoor Recreation
Outdoors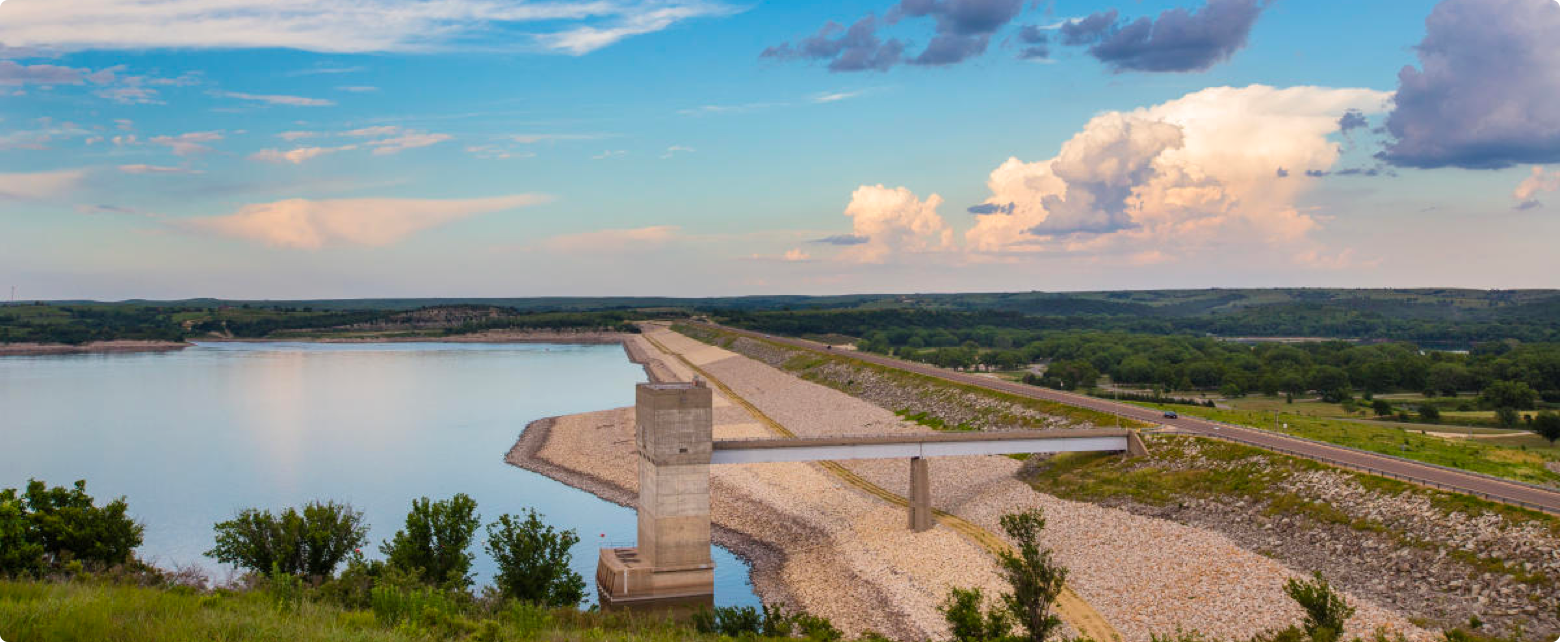 Kansas provides a beautiful landscape for outdoor activities, with an abundance of space on Manhattan's doorstep. Location-wise, Manhattan is tucked into the lovely, rolling Flint Hills of the Great Plains.
Kayak the Kaw. Golf at wonderfully scenic Colbert Hills. Pop out to the Konza. Explore Tuttle Creek. Hunt, fish, take the dog for a run…options exist in, around, and just outside of Manhattan.
Disc Golf
Manhattan has five disc golf courses that vary in layout, length, and terrain. Fairmont Park, Tuttle Creek State Park, and University Park have 18-holes while Tuttle Creek Family Park and Warner Park have 9-holes.
Hunting & Fishing
More than 108,000 acres of public hunting land in Manhattan are free and open to licensed hunters during regular game seasons. Additionally, Kansas has 350,000 acres of standing and flowing water, making it one of the best kept fishing secrets in the country. Area lakes are filled with bass, bluegill, catfish, crappie, rainbow trout, saugeye, walleye, wipers, and more.
Water Sports
Tuttle Creek Lake is located five miles north of Manhattan with the reservoir situated on the northern edge of the Flint Hills. The lake area offers 12,000 acres of water with 100 miles of wooded shoreline.
The Kansas River runs through the south and east side of Manhattan with readily accessible points of access for kayaking, paddleboarding, fishing, and more.
Spectator Sports
K-State sports, particularly football, seize much of the attention and bring nationwide audiences to Manhattan. Additionally, the last week of July means the Kaw Valley Rodeo and Riley County Fair ride into town. Each year, nationally-ranked bull riders and broncbusters compete in the PRCA-sanctioned rodeo at CiCo Park Fairgrounds.
Back