Downtown
Community Amenities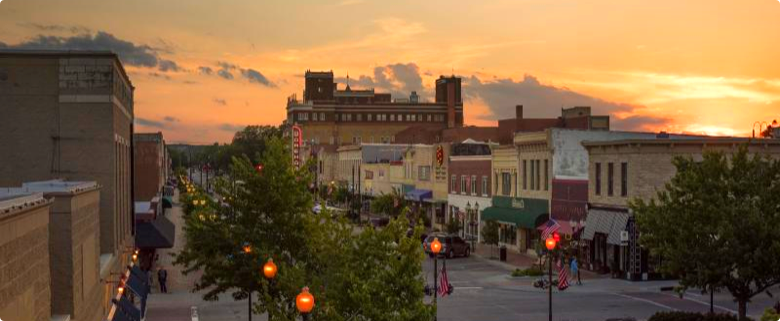 Downtown is one of the most popular and diverse areas of Manhattan. It's a place where you can experience fine dining or New York style pizza. Murder mystery dinners or dine-in movies. Craft cocktails at an underground speakeasy or karaoke at a dive bar.
Historic buildings, custom murals, and sculptures lining the streets add to Downtown's culture. Not to mention, the beautiful Blue Earth Plaza and Flint Hills Discovery Center.
Downtown also hosts a variety of events throughout the year such as Third Thursdays, Taste of Downtown, Trick or Treating, and the Festival of Lights.
Check out the Man-Have-To's of downtown!
Back