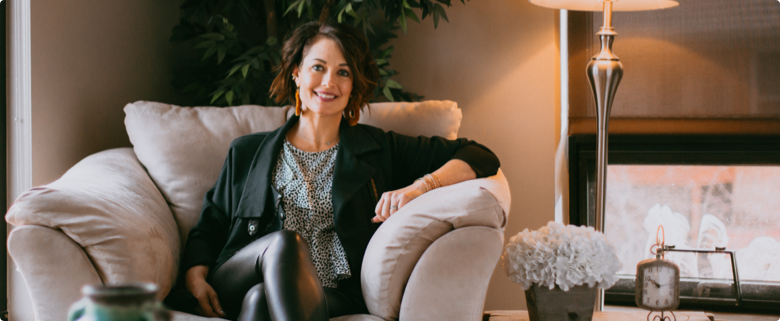 For Stephanie Wick, the decision to move to Manhattan, Kansas, and attend Kansas State University when she was 18 years old was an easy one. "I left my family's small farm in north-central Kansas at age 18 to attend college at K-State," she says. "This was going to be my ticket out of the country."
Stephanie is now a 41-year-old therapist, business owner, and happily married mother of three. But when she first arrived in Manhattan, she had no plans to earn a degree in marriage and family therapy — she entered the apparel and textile marketing program with hopes of someday leaving the Little Apple for the Big Apple.
"[My] visions of fashion week, designer clothes, five-star meals, and a killer array of shoes were nearly intoxicating," she says.
Tragically, a death in the family caused Stephanie to reconsider her priorities and change her major as an undergraduate, and she has stayed in Manhattan ever since she arrived. However, Stephanie didn't let these personal challenges stop her from chasing new dreams in Kansas. As the saying goes, she wanted to bloom where she was planted.
"Manhattan was my place, my new home," she says. "Roots had already begun to grow."
While in Manhattan, Stephanie has earned a doctorate, gotten married, started a family and taken ownership of a local business. Stephanie says she and her husband Jody, 42, have no regrets about their decision to continue living and working in the city where they first met.
"Once my husband and I started a family, moving was not an option," she says. "I received all three of my degrees from KSU — not because I couldn't have gone elsewhere, but because we didn't want to."
Despite her shift in focus from fashion to counseling many years ago, Stephanie still enjoys browsing the local boutiques on Poyntz Avenue. Her other favorite things in town include the farmers market, annual parades, local holidays, and the various hiking trails throughout the Konza Prairie.
Additionally, Stephanie says Manhattan's friendly atmosphere and beautiful scenery make it "an ideal place to raise a family."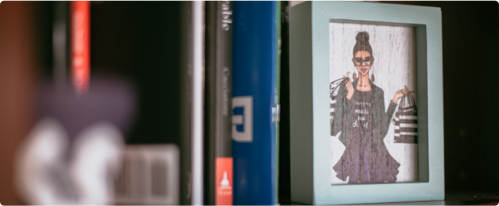 "It's cozy and quaint and a bit Hallmark movie-ish," she says. "The people of this town are wonderful."
Manhattan is also very appealing to Stephanie as a business owner, she says. Stephanie took ownership of Andrews & Associates Counseling in 2016 after working with the company for over 10 years, and she says Manhattan's economy has been stable and accommodating, thanks in no small part to the people and energy K-State brings to the city.
"Manhattan has experienced consistent economic growth," she says. "This community tends to support its own. … It is largely protected from economic downturn and continues to welcome more and more businesses and families."
As for Stephanie's family, she says they have all been thriving in Manhattan. Her husband has worked at Heartland Door & Window for over 12 years, and two of her three children are old enough to start preparing for college.
"Our oldest daughter … plans to study hospitality management at KSU," she says. "Our children will likely settle nearby and someday, hopefully, we'll have grandchildren and family gatherings in all of our favorite places around town."
Overall, Stephanie says Manhattan is a perfect place to live, and she and her husband plan to stay put even after they retire.
"It's just the right place — not too fast, not too slow — and great for families, young professionals, and retired individuals," she says. "Manhattan is large enough to offer ample opportunities for fun and work, but small enough to maintain its Kansas charm and hospitality. … We have everything we would need or want here."
Article By: Kyle Hampel
Back